Spoilers for 1923 episode 6 below! Julia Schlaepfer, star of the Yellowstone spinoff series 1923, addresses the timeline for Alex and Spencer's perilous journey back home. The actor stars as Alexandra, or Alex, a feisty British woman who left her fiancé on a whim and joined Spencer Dutton (Brandon Sklenar) on a hunting expedition in Africa. After learning that his American-based family was attacked by desperate ranchers back in Montana, Spencer and Alex attempt to make their way back home. Their journey so far has been covered throughout 1923 season 1.
Hot on the heels of 1923 episode 6's debut on Paramount+, Schlaepfer speaks with Deadline and addresses the time it would realistically take for Alexandra and Spencer to get back home. The actor admits that she wants the couple to get to Montana soon, but there are things in the way. Read what Schlaepfer says below:
I know, everyone is so impatient online. I want to get to Montana, too. I want her to meet the whole family. I can't tell you, but it will take some time. They've got to cross the ocean and they have to cross the country.
When Will Alex & Spencer Get To Montana?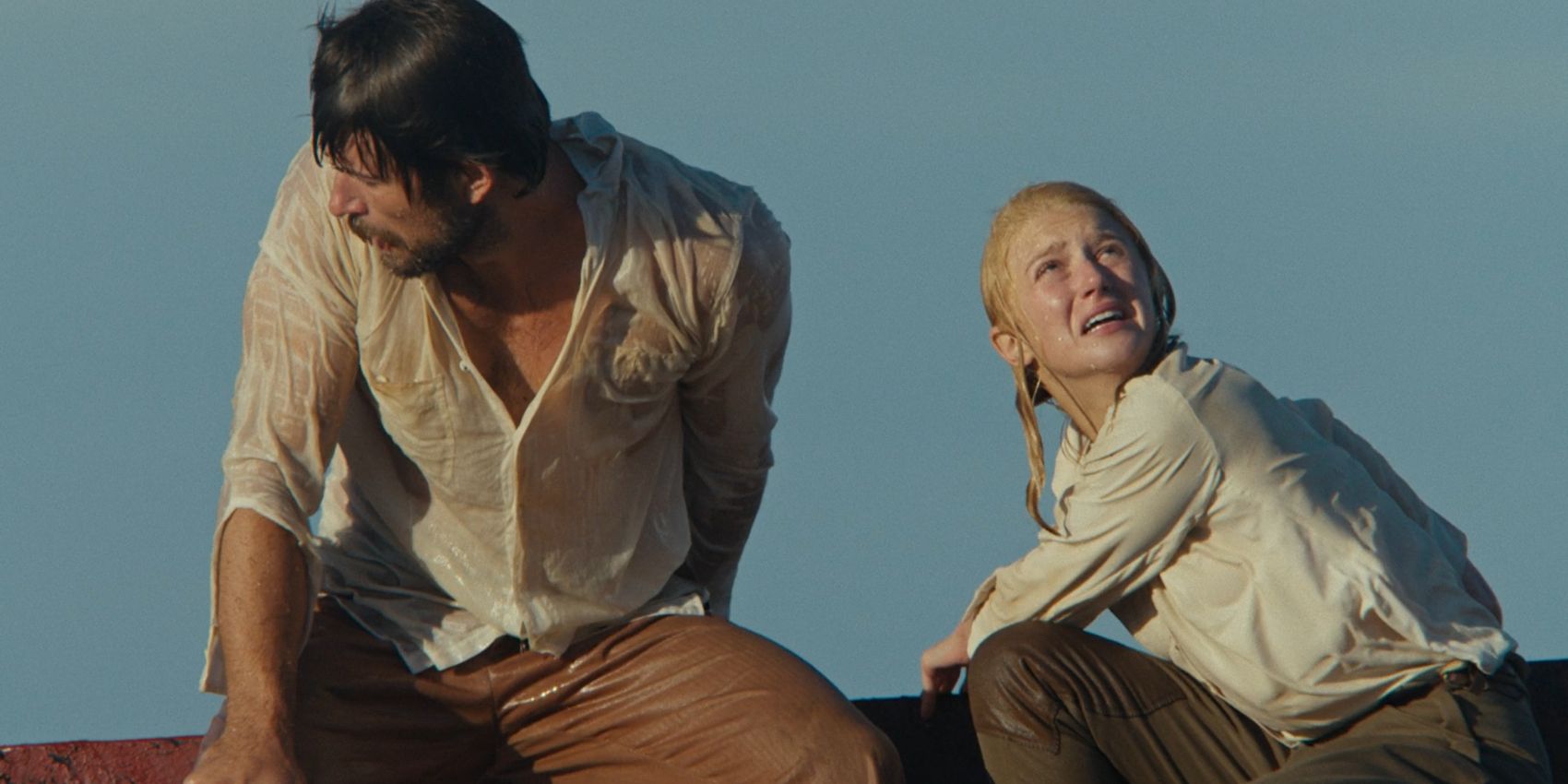 Per Schlaepfer's comments, Alex and Spencer have a long road ahead of them. The end of 1923 episode 5 saw the pair book passage on a tugboat to the Suez Canal in a desperate attempt to get back home. However, after the ship's captain dies while on watch, the tugboat is capsized by a ghost ship, leaving Alex and Spencer stranded in the water and once again sidetracked on their journey back home.
With Spencer calling out a mayday before the ghost ship struck, the S.S. Lambridge managed to save the 1923 couple before they succumbed to the elements. Unfortunately, they still have to get to a port in Marseille, France, in order to board a ship that will cross the Atlantic to the Port of Galveston, a journey that will still take a considerable amount of time. Even after arriving in the United States, Alex and Spencer need to journey north through the width of the country to the Yellowstone ranch in Montana.
As Schlaepfer points out, this is a sizable journey for Spencer and Alex. 1923 season 1 has only two episodes left in its run, so the possibility of the couple making it to Montana by the finale seems unlikely. Instead, the Paramount+ series could very well leave Alex and Spencer stranded far away from home, perhaps even with a cliffhanger that will leave their fates up in the air. Luckily, 1923 has already been renewed for season 2, so their journey won't end in two episodes' time. It seems far more likely that Spencer and Alex will reunite with the Dutton clan in 1923 season 2, and until then, they have a tumultuous journey ahead.
Source: Deadline