Sam Mendes returned to the big screen in 2022 with his latest feature film, Empire of Light. The movie starred Hollywood heavyweights Olivia Colman, Colin Firth, and Toby Jones, with Michael Ward, Tom Brooke, Tanya Moodie, Hannah Onslow, Crystal Clarke, Monica Dolan, and Ron Cook joining them. Empire of Light was the first directorial credit for Mendes since his groundbreaking WW1 epic, 1917, which released only months before the COVID-19 pandemic decimated the film industry for several years.
The cast and crew recently took the time to discuss their experience working with Mendes on Empire of Light, and MovieWeb is proud to present an exclusive behind-the-scenes clip from the film. Colman, Firth, and the rest of the team had nothing but great things to say about the filmmaker as the production process for Empire of Light went about as smoothly as one could hope. Check out the BTS clip below.
Academy-Award-winning actress Olivia Colman, known for her roles in The Favourite, The Father, and The Lost Daughter, shared her praise for Mendes, saying, "You feel in safe hands," with the director.
"You feel in safe hands. That's really important then to have people who just know their onions and know what they're doing. We did really feel like a whole troop. And I loved the days when there were lots of people in. And I think because of his theater background he really understands actors, which is not often the case."
She continues, citing the filmmaker's engagement with the directing process.
"He is so emotionally engaged. He knows exactly what to say so that you understand what he wants. If it's sad he's crying, if it's funny he giggles behind the monitor."
Colin Firth, who plays Donald Ellis in the picture, shared a similar sentiment toward Mendes.
"Sams inclination to really rehearse. He wants to see us play it out to get this idea of what that space looks like and how it's occupied and who stands where. We find that we discover things. Quite often on film you really don't rehearse at all."
Empire of Light follows Hilary (Colman), a cinema manager struggling with her mental health, and Stephen (Ward), a new employee who faces plenty of adversity in their English coastal town. Yet, together, the pair find a sense of belonging and experience the healing power of music, cinema, and community.
Empire of Light is available to purchase on Blu-ray on Feb. 21.
Sam Mendes Has Seen Non-Stop Success in Hollywood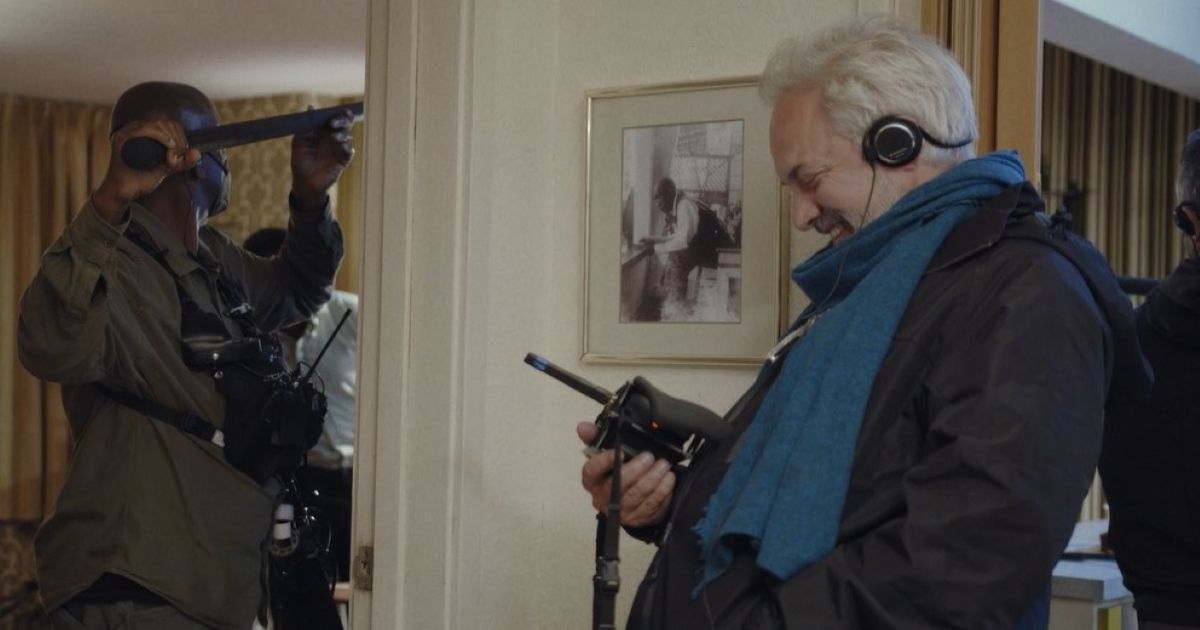 For most directors, helming one successful feature film is a challenge. However, Sam Mendes has managed to stay at the top of his game for over 20 years. The filmmaker first rose to prominence in 1999 with American Beauty, which earned Mendes the best director award at the Oscars. Then, in 2002, he directed Road to Perdition, a hit with both audiences and critics.
Jarhead, Revolutionary Road, and Away We Go were his following three projects before Mendes took his talents to one of the biggest franchises in the world as he paired with Daniel Craig in Skyfall. The 2012 007 entry is one of the most well-received films in the long-running James Bond franchise, and Mendes would return for Spectre in 2015.
1917, which starred Dean-Charles Chapman and George MacKay alongside Colin Firth, won three Oscars, including Best Achievement in Cinematography, Visual Effects, and Sound Mixing. Mendes will soon return to the Academy Awards for Empire of Light, with a nomination for Best Cinematography again heading his way thanks to frequent collaborator Roger Deakins.