The Good Doctor season 6 is welcoming back Chuku Modu's Dr. Jared Kalu for the first time since season 2. Modu was one of the show's initial stars when it first premiered in 2017, playing one of the surgical residents under attending surgeon Dr. Neil Melendez (Nicholas Gonzalez) along with Dr. Claire Browne (Antonia Thomas) and Dr. Shaun Murphy (Freddie Highmore). However, Kalu was fired for assaulting an employee who sexually harassed Dr. Brown. Although he was rehired after suing the hospital, Kalu ultimately opted to accept a new job and exited The Good Doctor during season 2.
As reported by TVLine, Modu is reprising his role as Dr. Kalu in The Good Doctor season 6. He is set to return in The Good Doctor's 15th episode, "Old Friends," and will ultimately appear for a total of 7 episodes. Considering season 6 will be 22 episodes long, this means Modu's Kalu is set to stay for the remainder of the season.
Why Is Dr. Jared Kalu Returning To The Good Doctor?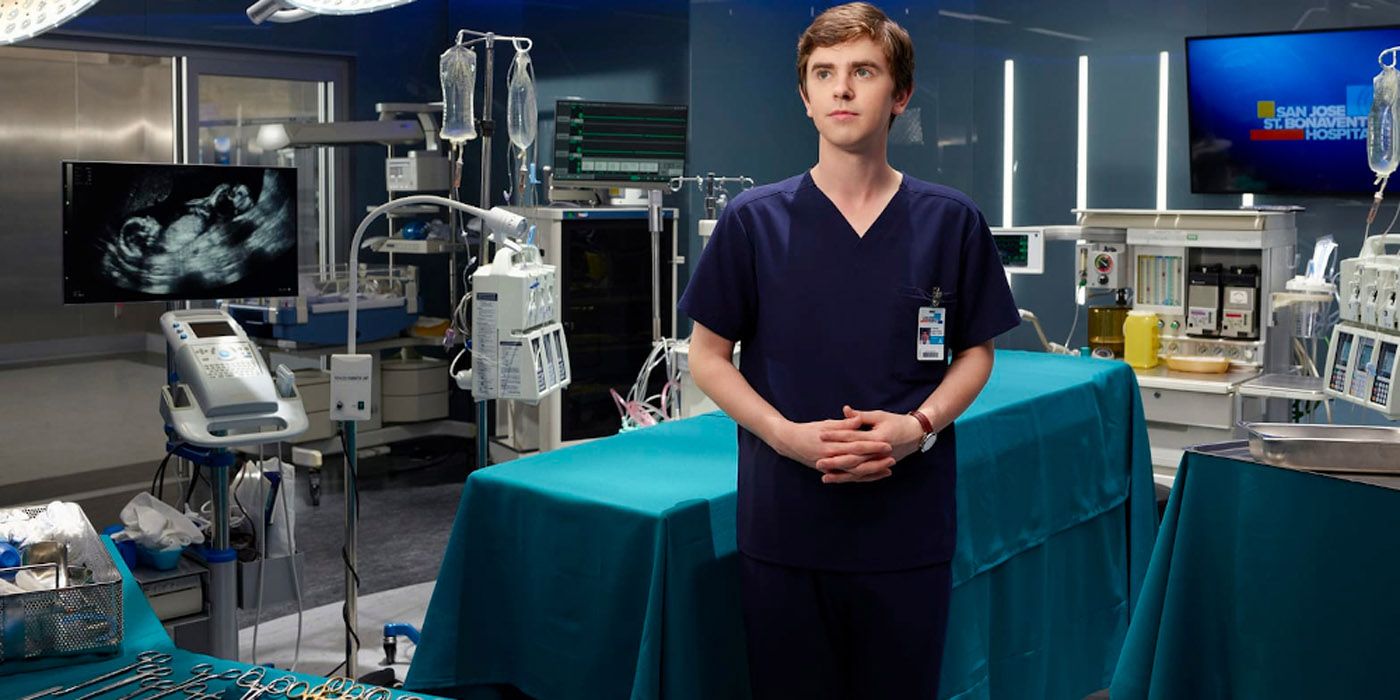 The reason behind Kalu's return to The Good Doctor has not been given. However, he is not the first character to return to the series after initially departing. Thomas' Dr. Browne and Beau Garrett's Jessica Preston are two other major original characters who departed the show. Preston left after The Good Doctor season 1, while Browne departed after four seasons. They all seem to have left the show on good terms. Then, Garrett surprised viewers with a cameo in season 4, while Thomas appeared as a guest star in two episodes of The Good Doctor season 5.
Hence, Modu seems to be following a trend of The Good Doctor welcoming back its formerly departed original cast members. The only difference is that he gets an extended return. This decision to welcome back former stars is a good strategy to foster interest in The Good Doctor. The show has come a long way since season 1 and is constantly growing and expanding its cast. However, bringing characters back allows the show to pay tribute to the original stars who made it a success in the first place, as well as to emphasize that their stories are still playing out elsewhere in The Good Doctor universe.
Modu's return is sure to especially foster interest as Kalu did not leave St. Bonaventure on very good terms. Season 6 could seek to give a more satisfactory conclusion to his story and show that he earned success in his career despite a few missteps early on. The specific timing of Modu's return may also have to do with the fact that The Good Doctor's backdoor pilot for a prospective spinoff, The Good Lawyer, is approaching. Modu will return in the episode directly before the backdoor pilot, likely to help in garnering an audience for it.
Source: TVLine