Before Pierce Brosnan landed the role of James Bond for GoldenEye, Liam Neeson had been in the running. Of course, as we've seen with Taken and a variety of other action films starring Neeson, the actor excels in that genre and may have done well as 007. But it was a role that wasn't meant to be, as Neeson personally withdrew himself from the running, letting the producers know he wouldn't take the part.
Neeson reflects on this experience in a new interview, via Rolling Stone. He clarifies that he was not formally offered the role, but he was approached by franchise producer Barbara Broccoli to gauge his interest. While he told Broccoli he was interested, Neeson came to reconsider after discussing it with late wife Natasha Richardson.
"I was not offered James Bond. I know the Broccolis. They looked at a bunch of actors. Schindler's List had come out and Barbara [Broccoli] had called me a couple of times to ask if I was interested, and I said, 'Yes, I would be interested.' And then my lovely wife [Natasha Richardson], god rest her soul, said to me while we were shooting Nell down in the Carolinas, 'Liam, I want to tell you something: If you play James Bond, we're not getting married.' So I would tease her by going behind her back, making my fingers as though I'm holding a gun, and then [hums the James Bond theme]. I loved doing that sh*t! [Laughs]"
Neeson then suggests that it was likely the Bond character's promiscuous lifestyle that influenced the "ultimatum" from Richardson.
"She gave me a James Bond ultimatum. And she meant it! Come on, there's all those gorgeous girls in various countries getting into bed and getting out of bed. I'm sure a lot of her decision-making was based on that! [Laughs]"
James Bond, No. Frank Drebin, Yes!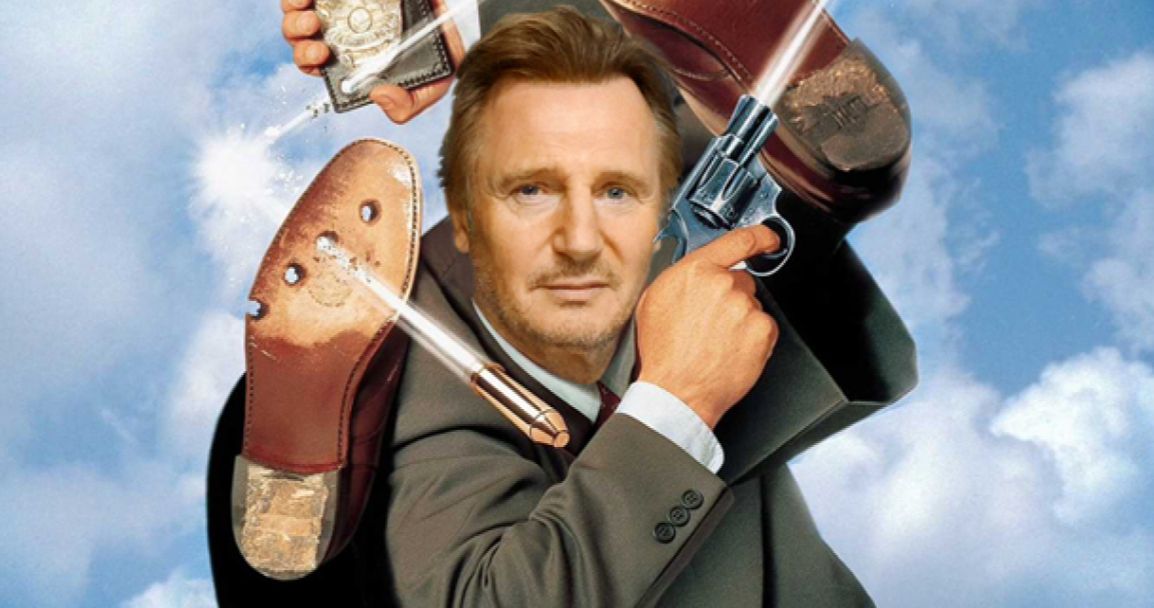 James Bond might be one franchise role that Neeson was willing to let go, but there's another franchise he will soon become a part of. The long-gestating reboot of The Naked Gun, with Neeson taking over as the lead for late actor Leslie Nielsen, is going to start production very soon, at least that's the plan. As Neeson told IndieWire earlier this month:
"I'm going to do it this year. It'll either be the end of my so-called career or it'll be another little avenue. We're going to reboot the Naked Gun franchise. We'll see. The script is being developed. It's still very funny. There's very funny stuff in it. They were all a series of gags. Do you remember Airplane?"
As for James Bond, no new actor has yet been selected to succeed Daniel Craig after he finished up his five-movie run in 2021 with No Time to Die. Producer Barbara Broccoli says that there's still no script yet for the next film, so we could still be a while before the next casting choice is announced.