Star Trek: Picard season 3 star Todd Stashwick tips that the last season will seem like an epic-length Star Trek motion picture. Stashwick plays Liam Shaw, the Captain of the USS Titan- A, in Picard season 3. As evidenced in Star Trek: Picard season 3's last trailer, Admiral Jean-Luc Picard (Patrick Stewart) and Captain Will Riker (Jonathan Frakes) come aboard the Titan, and their existence does not agree with Shaw.
In an exclusive interview with Screen Rant, Todd Stashwick meant the general tone to be anticipated from Star Trek: Picard season 3. According to Stashwick, the last season of Picard accepts the cinematic feel of the very best Star Trek motion pictures, and there will be various sort of interesting cameos sprayed throughout Picard's 10 episodes. Check out his quote below:
There's some terrific, unexpected cameos. Not simply visual cameos, however singing cameos. Keep your ears peeled for some singing cameos … I do not wish to provide anything away besides state, pop your popcorn. Sit down. And it's a 10-hour motion picture in the spirit of Undiscovered Country and Wrath ofKhan I seem like what those movies were to the initial cast, this is to the Next Gen cast.
Picard Season 3 Is The TNG Movie Finale Nemesis Wasn't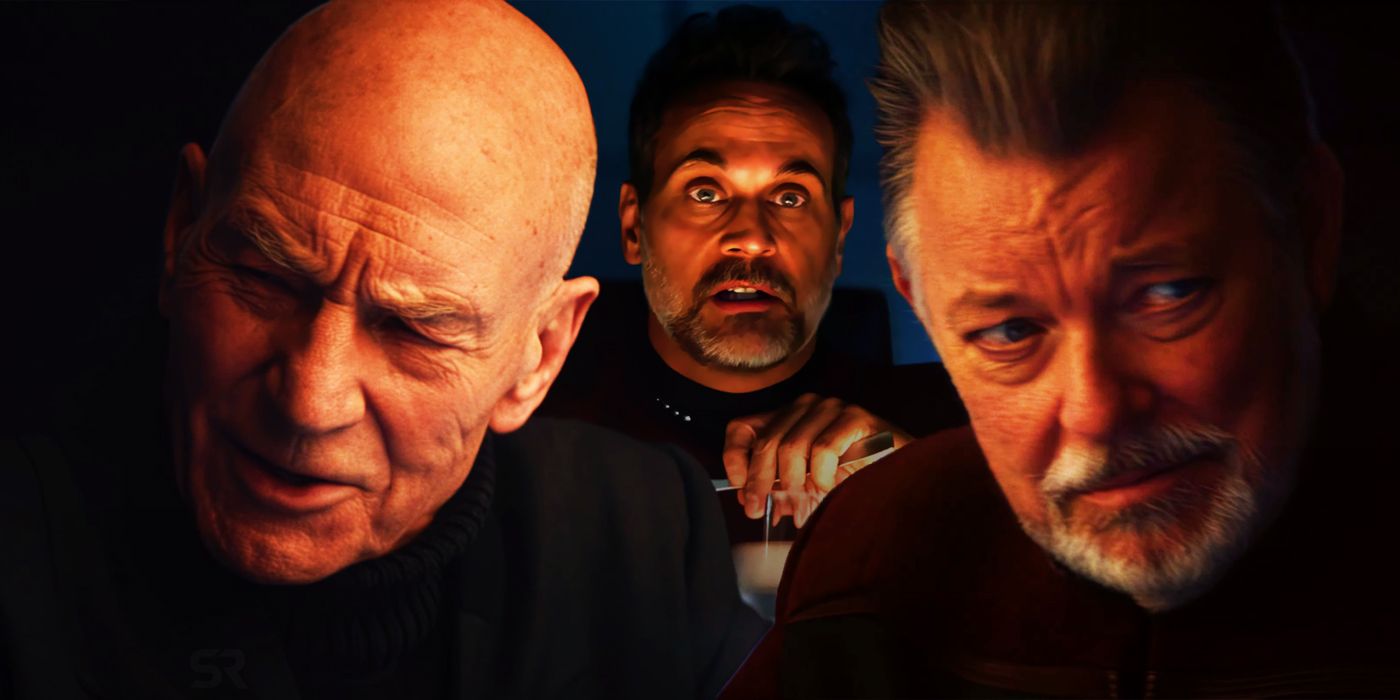 It's clear that Star Trek: Nemesis, the last TNG motion picture, wasn't developed as an ending for Star Trek: The Next Generation, in spite of the death of Commander Data (Brent Spiner). The initially 2 seasons of Star Trek: Picard likewise provided a various tone and design as they surrounded Jean-Luc with brand-new characters, consisting of Seven of Nine (Jeri Ryan), and moved Picard into a brand-new stage of his life. Star Trek: Picard season 3 distinctly intends to be the Star Trek: The Next Generation reunion and the fitting goodbye that Trekkers have actually actually waited a generation for. And it must likewise seem like the epic-length last TNG movie that never ever followed Nemesis stopped working at package workplace.
As Todd Stashwick tips, the links to the motion pictures like Star Trek II: The Wrath of Khan and Star Trek VI: The Undiscovered Country are currently evident in Star Trek: Picard season 3's trailer. Cues and minutes like an ensign blowing a boatswain whistle to reveal Admiral Picard going into the Titan's bridge call back to comparable beats in the traditional movies starring the cast of Star Trek:The Original Series But possibly a lot more interesting are the visual and singing cameos Stashwick mentioned. Picard's showrunner Terry Matalas is an unabashed fan of the franchise, and he showed Star Trek: Picard season 3 would likewise be a follow up of sorts to Star Trek: Deep Space Nine and Star Trek:Voyager Trekkers must be prepared to find tributes to the various Star Trek programs and motion pictures in Star Trek: Picard season 3.
Star Trek: Picard Season 3 bests Thursday, February 16th, on Paramount+.