rephrase this content and keep HTML tags
With Hugh Jackman returning for one more round of Wolverine action in Deadpool 3, and Patrick Stewart having reprised his role as Professor X for Doctor Strange in the Multiverse of Madness, it is not surprising that questions are being asked about which other stars of the 2000s X-Men movies could make a comeback in the MCU. It seems that one of those will not be Famke Janssen, who played Jean Grey alongside Jackman and Stewart, as she recently suggested that reprising her role could may not be a priority, but she also didn't rule it out. Speaking to CinePOP she said:
"I love Jean Grey, and the Phoenix, very much. So much. We all know that Sophie Turner's done an amazing job as stepping in as the younger version of [Jean]. Who knows? In that universe, anyone — multiverses, whatever — can happen. But I'm grateful that I got the opportunity to play her, five times in five different movies, so I'm good."
There is no doubt that Marvel fans would love to see Janssen and other original X-Men making an appearance in Deadpool 3 or another Marvel project in future. With select members of the X-Men: First Class cast appearing for the briefest of cameos in Deadpool 2, it is possible that some surprise cameos could happen in the new movie thanks to everything now being under the Disney banner.
The character of Jean Grey was last seen in X-Men: Dark Phoenix, played by Sophie Jonas – formerly Turner – but that movie was seen as the final nail in the X-Men coffin after being heavily criticized by both audiences and critics alike. How the X-Men will fare when making a transition to the MCU is something that we are still a few years from truly finding out.
Famke Janssen Appears in Knights of the Zodiac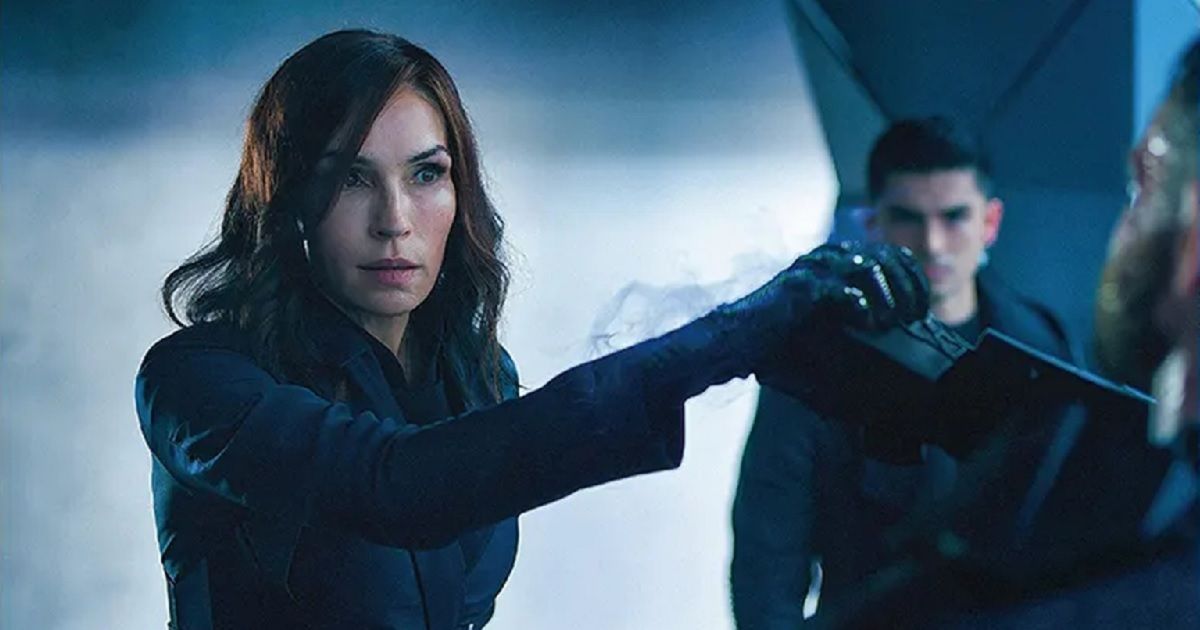 Although her future as a Marvel star may be unlikely, Famke Janssen has continued to appear in numerous movies, including her latest appearance in the live-action Manga adaptation of Knights of the Zodiac. Having been a massively successful animated series, the action fantasy is now transitioning to live-action with Janssen being joined by Sean Bean, Mackenyu and Madison Iseman among others.
Sony Pictures recently released the first trailer for Knights of the Zodiac, which comes with the following synopsis.
"Based on the international anime sensation, Knights of the Zodiac brings the Saint Seiya saga to the big screen in live-action for the first time. Seiya (Mackenyu), a headstrong street teen, spends his time fighting for cash while he searches for his abducted sister. When one of his fights unwittingly taps into mystical powers he never knew he had, Seiya finds himself thrust into a world of warring saints, ancient magical training and a reincarnated goddess who needs his protection. If he's to survive, he will need to embrace his destiny and sacrifice everything to take his rightful place among the Knights of the Zodiac."
Knights of the Zodiac will be released on May 12th in theaters. Deadpool 3, and whatever X-Men cameos it brings is currently expected to be released in November 2024.