Scooby-Doo star Sarah Michelle Gellar dropped some significant behind-the-scenes details relating to the 2002 live-action production throughout a current see toAndy Cohen's Watch What Happens Live Gellar verified a "steamy" kiss in between her character, Daphne, and Linda Cardellini's character, Velma, which was eventually cut.
The 2 starlets starred in the James Gunn- scripted movie together with Matthew Lillard (Shaggy) andFreddie Prinze Jr (Fred). According to Gellar, all 4 of the stars signed on to the task since it was considerably "less family-friendly" than the animated franchise. Unfortunately, the movie's last variation that made it to a theatrical release cut much of the formerly recorded provocative scenes.
"There was a steamy kiss. It got cut. There was an actual kiss between Daphne and Velma that got cut," Gellar stated. "I feel like the world wants to see it. I don't know where it is."
Later in the interview, Gellar likewise exposed that a scene was recorded in which her character jokes about Fred being gay, though the scene was ultimately cut.
"There was a great line too that I'll never forget," Gellar confessed. "Daphne and Fred were having a fight and I yell at him, 'That ascot makes you look gay!' I slam the door [at him]. They cut that, too. I think that was the reason I signed onto the movie. It's something everyone's thought for a long time. There's always been an implication about Fred being interested in both parties. It all got cut." Check out Gellar's interviewbelow
James Gunn's Original Plan Was for Scooby-Doo to Be Explicitly Queer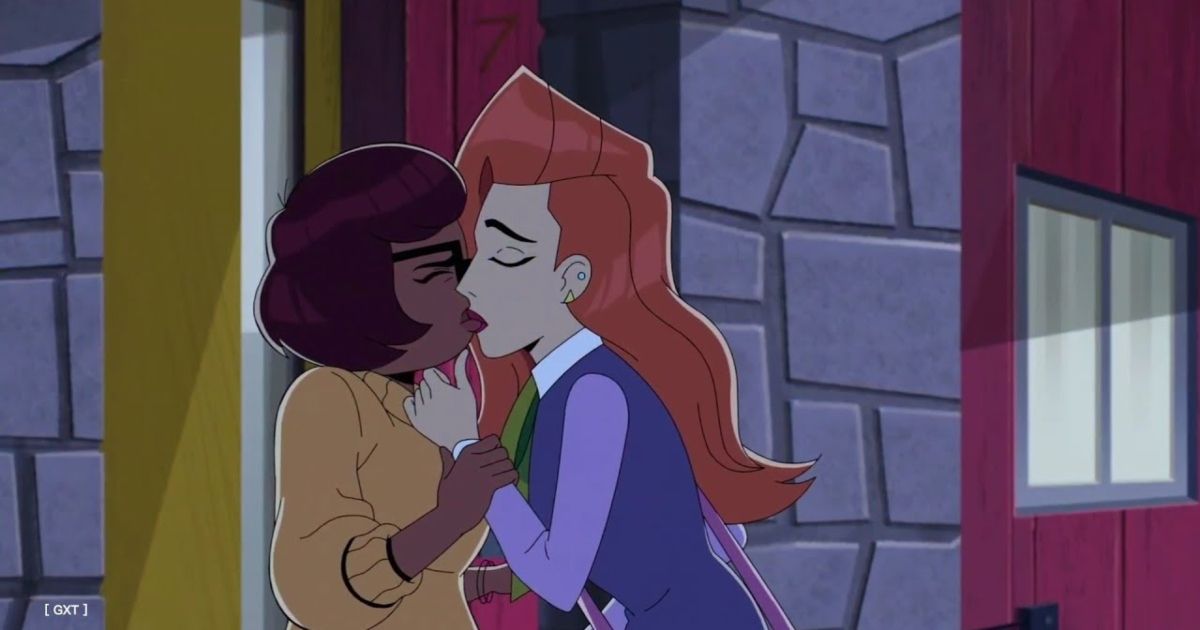 In keeping with Gellar's Watch What Happens Live interview, James Gunn exposed in a 2020 Twitter thread that it was at first his strategy to make Cardellini's Velma honestly gay in the live-action movie franchise, consisting of the 2004 follow up, Scooby-Doo 2:Monsters Unleashed However, the studio eventually rejected the demand.
"In 2001, Velma was explicitly gay in my initial script," Gunn composed. "But the studio just kept watering it down and watering it down, becoming ambiguous (the version shot), then nothing (the released version) and finally having a boyfriend (the sequel)."
That being stated, the queer-coding of Velma's character, initially debuted in 1969 as part of the animated series Scooby-Doo; Where Are You?, was lastly made canon in the 2022 cartoon animation Trick or Treat Scooby-Doo! In the movie, Velma's crush, another female character, Coco Diablo, is made specific. Similarly, Velma is represented as queer in HBO Max's Mindy Kaling- led animated prequel series Velma.
"Velma has been around since 1969," Cardellini stated following the release of Trick or Treat Scooby-Doo! "I just went trick or treating with my daughter and there were a lot of Velmas out there, so I love that she still has this place in culture that is sort of always active for decades. Also, I think [her being a lesbian has] been hinted at so many times, and I think it's great that it's finally out there."