Make or Break is back for another season, continuing to follow a few of the world's finest internet users as they contend for the World Championship title. The reveal deals brand-new levels of access to the sport's leading rivals consisting of 11-time champ Kelly Slater, 8-time champ Stephanie Gilmore, and 3-time champion winnerGabriel Medina Make or Break not just aims to raise the bar for how the physical act of browsing is shot, however likewise shine a light on the physical and psychological barriers dealt with by the professional athletes themselves.
Of course, browsing is a lot more than a sport; it's a way of life, total with its own deep-rooted culture that assists Make or Break differ from other sports documentaries. Part of the special culture of browsing is the music, which is why Make or Break relied on author CJMirra Mirra has actually added to a variety of surf-related tasks considering that he was very first gotten by director Chris McClean to score the 2013 documentary Beyond the Stars, utilizing a special mix of electronic and live instruments to show the ever-changing and running nature of the ocean itself. Now, in the nick of time for the program's 2nd season, Make or Break is launching a soundtrack of Mirra's deal with seasons 1 and 2. Screen Rant is delighted to specifically premiere "I Feel Alive" from the upcoming soundtrack.
Listen to CJ Mirra's "I Feel Alive" here:
https://www.youtube.com/watch?v=EZevkx0xkeE
Listen to Make or Break: Seasons 1 & & 2–Apple TELEVISION+ Original Series Soundtrack on February 17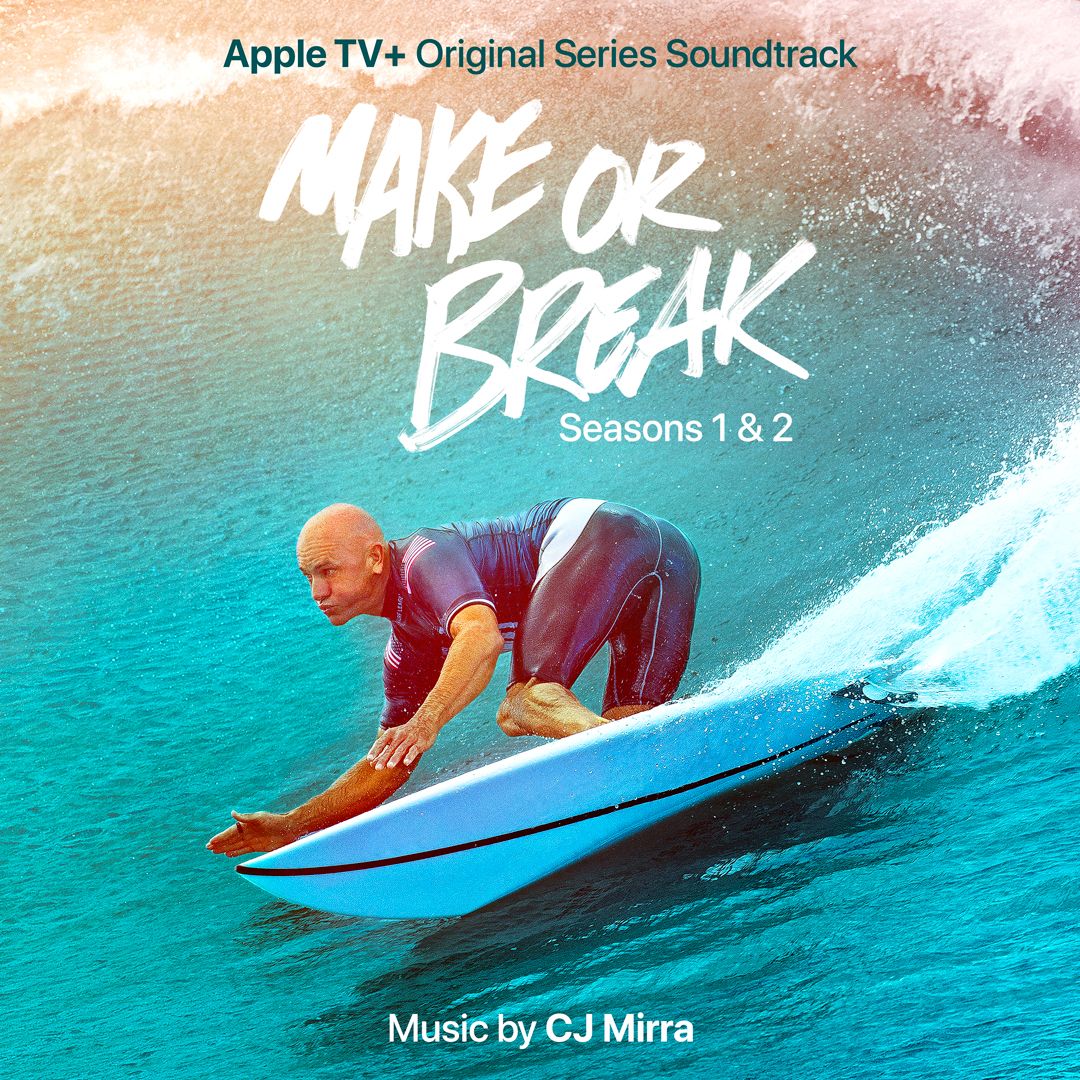 "I Feel Alive" is simply among a variety of pieces that effectively highlights the delights, beats, and difficulties of browsing at the greatest level. CJ Mirra's complete soundtrack assists to really raise the feelings of this documentary series, assisting the audience to feel mentally invested even as they respect the ability and achievements of the series' topics. Check out the complete track list below:
01. Deep Bombura
02. Perfect 10 (Dawn Mix)
03. Wave Weight
04. Self Medicate (WSL Edit)
05. Sweet Barra
06. Gully Ride (Italo Edit)
07. Pre- title Chant
08. Hey Bay
09. Newcastle Tension Pulse
10. I Feel Alive (WSL Edit)
11. Get Messy
12. Juice
13. L.A.Yton Heat
14. Pipeline Drifts and Dreams
15. Italo Backstory
16. San Clemente Family
17. Oi Rio Oi
18. Gummy Lip
19. Coral Seas
20. Tiger Lily
21. The Finest Sea Spray (Medina Wins)
22. Slow Moving Waters
An intriguing element of the music for Make or Break is how electronic it is. A genuine achievement of Mirra's in crafting ball game is definitely the method which he uses electronic aspects in a manner that still feels natural when coupled with an activity so connected to the natural world. Here's what Mirra himself needed to state on the procedure:
This soundtrack is a choice of a few of my preferred tracks cleaned up from throughout 2 seasons of 'Make Or Break.' This program was a dream to compose for. Unreal video of the very best internet users on the planet surfing a few of the finest areas. I started composing music for browse movies, so to be able to score for the World Surf League was a genuine rush. The difficulty was recording the sensation of surfing through music, matching the waves and environment and being affected by the real-life stories of all these extraordinary internet users.

Every time we were sent out brand-new video it would influence loads of brand-new musical concepts. The rating was produced with the visual of integrating heavenly noises for the transcendent rush of the browse with the energy and drive of the explosive warms. Heavy usage of analogue synths and controlled guitars and other live instruments provided us an extensive sonic combination that might stay up to date with the wall-to-wall music in each episode.
Make or Break season 2 launchings February 17th on Apple TELEVISION+. Make or Break: Seasons 1 & & 2 – Apple TELEVISION+ Original Series Soundtrack will be launched the very same day on digital platforms thanks to Lakeshore Records, and can be pre-saved here.