All American showrunner Nkechi Okoro Carroll revealed that Taye Diggs' character Coach Billy Baker could still return to the show despite the character's death in season 5. All American is an American sports drama series inspired by the life of American football player Spencer Paysinger. The show, created by April Blair, stars Daniel Ezra has been renewed for a sixth season. Now, the show's executive producer and creator, Carroll decided to spill the tea regarding Diggs' departure and potential revival.
In her interview with The Wrap, Carroll opened up about Coach Billy's death in season 5, revealing the coach's death had already been discussed between Carroll and Diggs at the end of season 4, and they knew the character could not stay on the show forever. Carroll also said it only made sense for the beloved character to die as a hero, but added Diggs has already agreed to return to All-American in the future if he's needed, and in whatever form that would take.
Death Of The Father Figure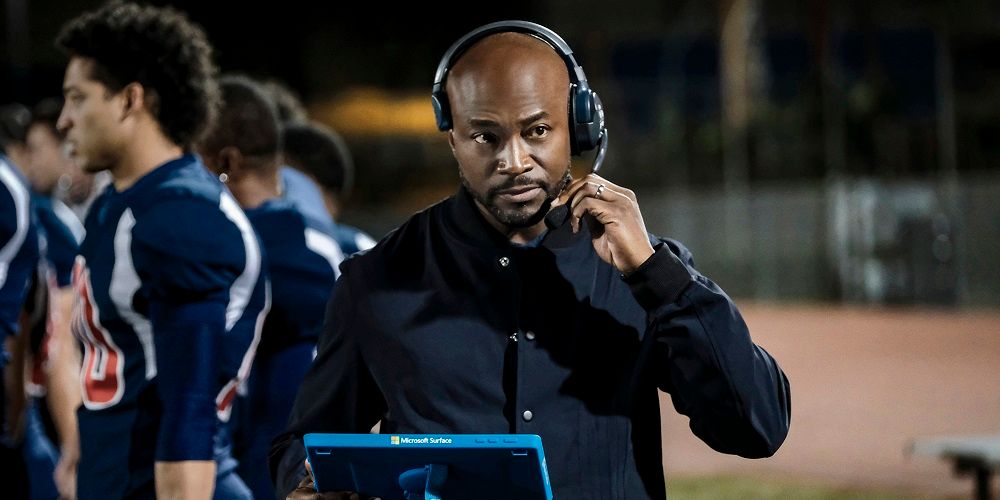 Billy's death came as a shock as the character had just taken a new position in All American season 5, episode 11, "Time". While on his way to reunite with his son, Billy is involved in a bus crash with the rest of the team. He ensures the safety of the team, making sure everyone gets out okay, when he realizes that Jabari is nowhere to be found. He reenters the bus that is dangerously hanging on the edge of a cliff and the next scene shows Jordan delivering the news that his father did not make it out alive. Jabari's fate is left unclear while Billy's shocking death is confirmed.
This heart-wrenching scene adds to Carroll's emphasis on Billy's attitude as a coach and a father who would never leave his kids or family alone. With her confirming there's a possibility of Diggs returning as Billy in future episodes, it'll be interesting to see exactly how All-American decides to incorporate him. There's always the option of a flashback scene to before his death, but then the show could also go for a slightly supernatural avenue and have Billy return in a dream or vision, likely in a moment where his absence is felt the most.
The next chapter of All American will pertain to the characters' dealing with Billy's death, the impact it has on them, and the youth of the show moving forward with their lives. Spencer is yet to achieve his goal of going to the NFL, and Diggs might just return for a cameo to help the ambitious young man in the upcoming seasons. The show is nowhere near its end and with the news of All American's season 6 renewal, there remains a possibility of Diggs returning in some form sooner than later.
Source: The Wrap