The White Lotus season 2 cut 2 unanticipated returning characters from season 1. Created by School of Rock's Mike White, the Emmy Award- winning HBO anthology series follows the visitors and staff members of the titular resort chain as they start outrageous and, sometimes, fatal getaways. Jennifer Coolidge's wacky Tanya McQuiod, in addition to her deceiving spouse Greg (played by Napoleon Dynamite's Jon Gries), are the only 2 characters from season 1 who returned for season 2. However, it appears there were nearly 2 more returning characters.
The Hollywood Reporter just recently overtook Lukas Gage, who is likewise understood for Euphoria and You, and The White Lotus season 1 star exposed that his character Dillon, a staffer at the White Lotus, and Fred Hechinger's Quinn Mossbacher, a teen vacationing with his household, nearly returned for season 2. The 2 stars recorded a scene in which their 2 characters appeared to Tanya throughout a drug-induced dream series, Gage exposes, though the scene "got cut because it didn't work with the show." Read what Gage shared below:
Fred [Hechinger] and I did a scene for season 2. When Jennifer [Coolidge's character] is with the gays in Palermo, she initially opens a door in the vacation home and sees a shot of me doing drugs that ends up being an impression. It got cut since it didn't deal with the program, however I didn't care since I got a complimentary journey to theFour Seasons And now for season 3, I'm actually composing Mike [White] every day like, hi, remember me!
Every White Lotus Character Who Could Return In Season 3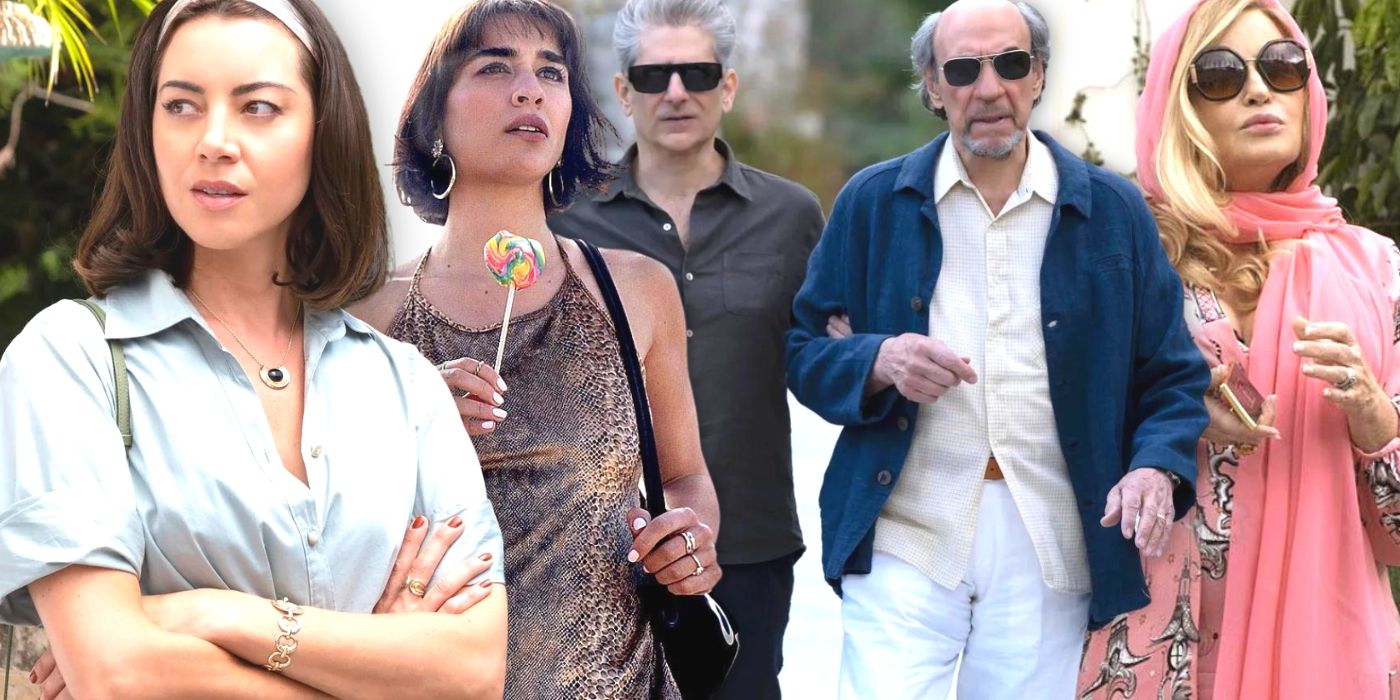 It's uncertain why White composed and recorded a scene in which Dillon and Quinn, 2 characters Tanya hardly communicated with, appeared to her in a dream series. This failure to validate the scene is most likely why it was a good idea to suffice. However, with The White Lotus season 3 en route, Gage states he has actually stayed in contact with the program's developer and is continuously advising him to bring Dillon back yet once again.
Not much is understood about The White Lotus season 3 aside from White teasing it will probably happen in Asia and handle styles of death, spirituality, and religious beliefs. Greg stays a most likely prospect to return for season 3 and face effects for his actions, something Tanya's assistant Portia (Haley Lu Richardson) is likewise most likely thinking about. Fellow season 2 characters Daphne (Meghann Fahy), Cameron (Theo James), Harper (Aubrey Plaza), and Ethan (Will Sharpe) might likewise return in The White Lotus season 3 as Daphne teased the group's next trip throughout her ending toast: "Next year, the Maldives!"
There is a theory that The White Lotus season 1's Nicole Mossbacher (Connie Britton) is the sis of season 2's Abby (voiced by Laura Dern throughout call) which the brother or sisters will return in season 3 as taking a trip buddies. With Dillon and Quinn nearly returning in season 2 in a dream series, practically every character, no matter how small or significant, is level playing field to return in a future season of the anthology program. It will be fascinating to see what White thinks up for The White Lotus season 3.
Source: THR