Winnie the Pooh: Blood and Honey might be a frightening slasher motion picture that would offer kids limitless headaches, however there is something that was much scarier for filmmaker Rhys Frake-Waterfield; the possibility of conjuring up the rage of Disney legal representatives. While the initial story of Winnie the Pooh is now in the general public domain, basically making the product a free-for-all when it concerns utilizing the material for brand-new adjustments, a number of the best-known elements of the IP are still under the control of Disney, which triggered some issues with the initial draft of the script.
Speaking to Yahoo! Entertainment, Frake-Waterfield discussed how the initial variation of the script needed to be totally reworded to eliminate all the traditional Winnie the Pooh recommendations that were not in A.A. Milne's initial work. He discussed the initial script:
"It was unfilmable. I had to literally trash that script and start anew. I had to be really careful about what I was drawing inspiration from. Only the 1926 version is in the public domain, so those were the only elements I could incorporate. Other parts like Poohsticks and Tigger, and Pooh's red shirt – those aren't elements I can use because they're the copyright of Disney and that would get me in a lot of trouble. The first script had a lot of those elements in it, and those elements would have really encroached onto Disney branding and IP."
Winnie the Pooh: Blood and Honey Took Inspiration From Classic Slasher Movie Characters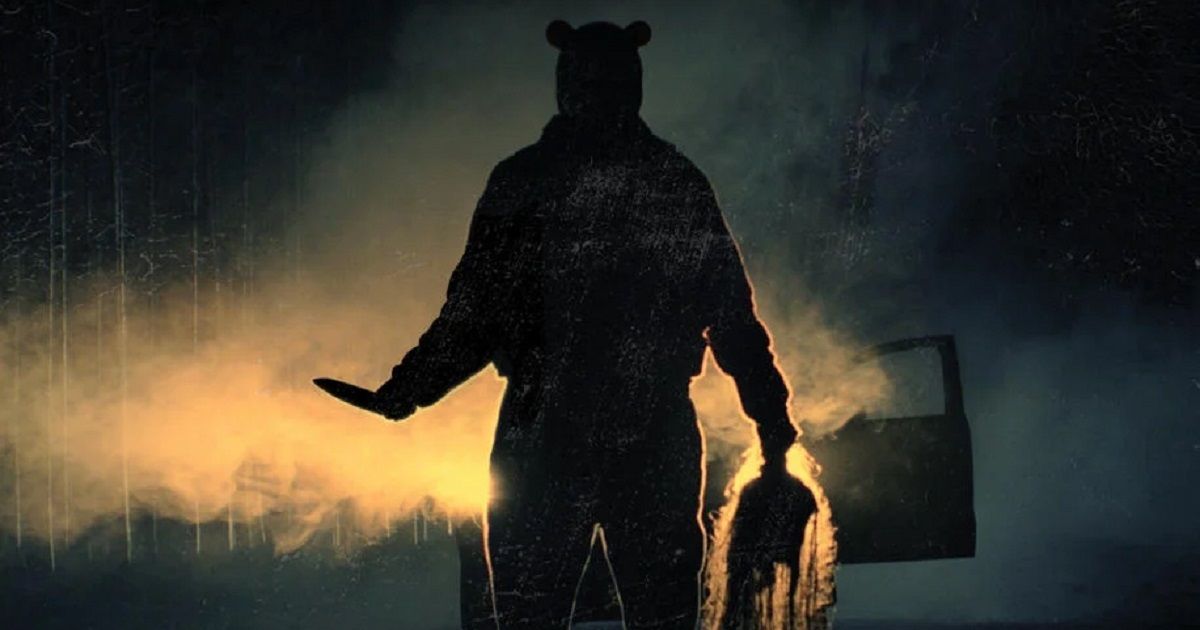 Although you would believe that there would be long shot of getting the 2 various versions of Pooh Bear blended in any method, Frake-Waterfield mentioned that he even took his slasher motivation from a non-toy-based location of the scary world instead of potentially winding up with a cuddly character that Disney's legal group might still get on. He continued:
"I took him down the Michael Myers slasher route raster than making him a bit like Chucky, which might be a bit closer to Disney. I wanted to embrace the horror of it, and try to make something quite scary and menacing. That led me towards a completely opposite end from the Disney version, which is obviously designed to be friendly and cuddly. We tried to embrace the horror market. There are other films like Halloween Ends which people are disappointed with – I was disappointed with it, too – because you didn't get to see much of the villain. I watch horror films for the villain, basically, so I wanted Pooh to be in this film a lot and when you see him there is a payoff to the deaths."
Of course, with a follow up motion picture in the works currently and possibly more to come, other Pooh characters might be integrated into the next relocation, and others would be entering the general public domain in the next couple of years. With that in mind, it is most likely just a matter of persistence for those yearning to see a sharp-toothed Tigger bouncing and trouncing his method over some unwary teenagers.
Winnie the Pooh: Blood and Honey is out now.